[caption id="attachment_9635" align="alignnone" width="200"]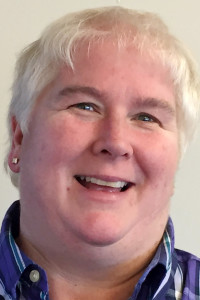 CAROLYN CAREY[/caption]
Local 888 chapter leaders in Harwich mobilized members to get prepared for contract negotiations with the town. No. 1 on the list: Conduct salary comparison research. This research paid off at the bargaining table.
"We got members involved, did some legwork leading up to contract talks, and it had a really positive impact," said John Rendon, chapter president and town harbormaster. "Our payment scales needed to be adjusted upward, when we compared our salaries to those in other towns."
Most of the 18 middle managers in the chapter got their salary scales increased, in particular at the low and high ends of the step scales. On top of that, the three-year contract includes 2 percent raises in each year.
"The town administration was helpful, agreed to the salary survey, — which took place over several years — and worked along with us," said Rendon. "Every year, our members solicited information from their counterparts in other towns. We then did an analysis, and we presented it to the town."
The result? "It's a very positive contract for our members," said Rendon. In addition, Local 888 members will be able to get compensation time if they have to attend night meetings, such as with the Board of Selectmen. And under certain circumstances, as approved by the town manager, some may be able to work remotely, meaning from home.
Members work as treasurer, assessor and community center director — a post held by Local 888 Executive Board member Carolyn Carey.