[caption id="attachment_9638" align="alignnone" width="223"]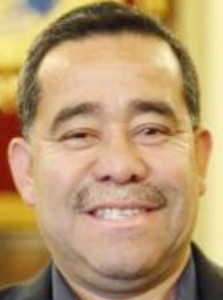 ENIO LOPEZ[/caption]
The Local 888 Committee on Political Action has endorsed four SEIU members in their bids for elective office. These endorsements are part of COPA's activities for the fall election.
"I am running for Waltham City Council because I love this city and want to share a new vision for what's possible," said Local 888 organizer Jonathan Paz, who is running in the city's Ward 9. Paz said the city is at a turning point, with traffic up and rents rising. "I want to increase our affordable housing options, invest in renewable energy and address the needs of our youth and seniors."
"The only way to solve difficult problems is to bring people together and build a movement for real change," said Marianne Walles, a longtime social worker and Local 509 leader. She points to affordable housing, quality public schools, government accountability and creating a greener Somerville as top issues.
As a member of the Chelsea City Council, Enio Lopez has supported community members working to improve the city. Lopez backed the council's bid to ban single-use plastic bags, noting that they are bad for the environment and an all-too-common ingredient of litter.
Lopez is a Local 888 leader at the Chelsea Soldiers Home and Local 888 Executive Board member.
Fred Simmons, a Local 888 Executive Board member and Haverhill custodians union leader, is running for one of the hotly-contested City Council seats there. The lack of affordable housing is a key issue for him.
In Boston's City Council race, Local 888's COPA is backing at-large incumbents Michael Flaherty and Michelle Wu. Also endorsed for City Council:
Lydia Edwards, District 1, which covers Charlestown and East Boston.
Ed Flynn, District 2, which covers South Boston and Chinatown.
Andrea Campbell, District 4, which covers Mattapan and parts of Dorchester.
Kim Janey, District 7, which covers Roxbury and parts of Dorchester and the South End.