[caption id="attachment_9736" align="alignnone" width="200"]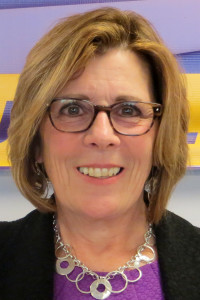 BRENDA RODRIGUES[/caption]
U.S. News & World Report rated the Chelsea Soldiers' Home as one of the best in Massachusetts. The magazine gave Chelsea a "highest overall rating" of five out of five and designated it a "U.S. News Best Nursing Home."
"This rating verifies the excellent care and dedication that our members and other Chelsea Home staff deliver," said Local 888 President Brenda Rodrigues. "At the same time, our members deserve the on-the-job respect and dignity their service has earned them. Our members deserve clear opportunities to get the assignments they want."
U.S. News said that there are 388 nursing homes in Massachusetts. The Chelsea Home, where about 300 members are united in Local 888, was one of only 38 that received an overall rating of 5 out of 5. The state-run facility has 88 beds.
Among its conclusions, U.S. News rated the Chelsea Home as performing above average on such categories as preventing patient visits to emergency rooms: "Fewer hospitalizations is indicative of quality of care and patient safety."
Also, the report said that the Chelsea Home did a superb job at limiting the use of "anti-anxiety and hypnotic drugs." Regarding this issue, the report said: "High levels of use of these drugs can indicate inappropriate use for behavior control rather than for medical treatment."
For more on the U.S. News ratings of nursing homes, see https://health.usnews.com/best-nursing-homes.