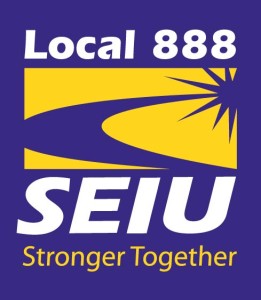 During the COVID-19 crisis, SEIU Local 888 will operate with minimal staffing at the office — while ensuring that members have access to staff for the support they need for grievances, bargaining and any other urgent labor/management issues.
"The majority of our members work in jobs that provide critical services to the public," said union President Brenda Rodrigues. "Consequently, we can't close our operations, but must take steps to serve the union's membership — while following public health officials' advice."
Consistent with CDC and state Department of Public Health recommendations, we are discouraging face-to-face membership meetings, trainings, ratification votes and collective bargaining.
Chapter leaders are encouraged to meet all timelines and get any postponements or cancellations with management documented in writing.
Local 888 has created a new page on our website for updates. //www.seiu888.org/coronavirus-covid-19/