[caption id="attachment_10007" align="alignnone" width="175"]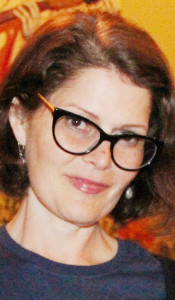 RACHEL SCOTCH[/caption]
"Many workers all over the world are struggling with the question of how to do their job if … they don't go to the office. So, how do lawyers get their work done if they can't go to the courthouse?
Workers in the Massachusetts public defenders agency are deemed "essential." At the same time, many Massachusetts courthouses are closed and lawyers may not be able to actually meet with clients.
"Meanwhile, people still get charged with offenses," said Rachel Scotch, president of the MassDefenders, a Local 888 affiliate. So, workers for the Committee for Public Counsel Services, the official name of the agency, had follow-up questions about how that was all going to happen.
The MassDefenders Executive Board came up with an array of situations that had to be dealt with and sent them in a letter to management. Even better, the state agency dealt with them."We got a great response," said Scotch. "It was significant that, although we are not officially recognized as a union, we did a good job of acting like one. It was a real win for us that the exact issues we brought up in our letter to management were dealt with — and broadcast to the entire agency — the next day."
The issues covered by the MassDefenders' letter included identifying which are specifically required to go into the office.
For her part, Scotch speaks to clients while working from home. She can't visit them, in part due to of a lockdown of some state facilities. She can file motions for clients via email. This method, one she hopes will continue into the future, is now more widely available across the state.
For more information on the COVID-19 resources, see Local 888' website //www.seiu888.org/coronavirus-covid-19/.