[caption id="attachment_10070" align="alignnone" width="200"]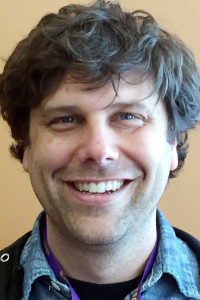 JONATHAN DUDLEY[/caption]
Local 888 activist Jonathan Dudley is taking action to help DACA recipients, known as "Dreamers," who President Trump is threatening with deportation. One of them, Jonathan Vargas, is Dudley's brother-in-law — an intensive-care nurse who works with COVID-19 patients in Winston-Salem, N.C.
President Obama set up DACA — the Deferred Action on Childhood Arrivals program — in 2012 as Congress failed to act on immigration reform. These "Dreamers" were brought up in the U.S., and have known no other home. DACA allowed young adults like Vargas to get work papers and attend college, while shielding them from deportation if they had a clean criminal record.
Dudley, a Head Start teacher with Montachusetts Opportunity Council, urges people to sign a petition calling on Congress to OK the Dream Act (https://tinyurl.com/888Dreamer). Also: Call congressmen to ask them to vote for the Dream Act.
He allowed that the Massachusetts congressional delegation is on board with the Dreamers. Nonetheless, Dudley said, "it's a good time to remind members of Congress that this issue is important to us."
In addition, the presidential race may ultimately decide the issue, given Trump's previous actions.
Vargas came to this country with his family from a small town in Mexico when he as 12. He has worked in intensive care for four years — along with his wife, who is Dudley's sister, and a brother.
DACA targets hard-working young adults who were, through no fault of their own, brought to the country as children. Nearly 800,000 people are in the program.
In 2017, Trump decided to end DACA, pulling the rug out from under people who had signed up for the program in good faith, while revealing they were undocumented. Trump's decision was appealed on various grounds, including that it was unlawful. U.S. Supreme Court is reviewing several such cases and is expected to issue rulings next month.
Vargas told the BBC: ""I try not to think about it, because if I think about it for too long I get tired … I've basically had to zone it out for my own health."