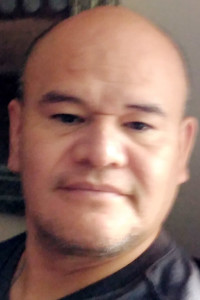 [caption id="attachment_10164" align="alignnone" width="200"]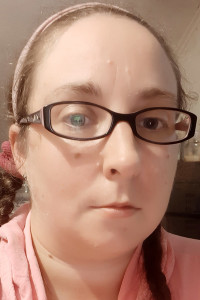 ERIN SAYKIN[/caption]
An independent investigation, commissioned by Gov. Charlie Baker, paints a harsh picture of management's actions at the Holyoke Soldiers' Home as the deadly COVID-19 crisis swept through the facility. The only silver lining in the report is that it shows Local 888 members and other staffers hard at work trying to care for the veterans who they were determined to serve.
"We've been vindicated," said Kwesi Ablordeppey, chapter president, pointing to Local 888 and the Holyoke Soldiers' Home members. "Much of what we had been complaining about has now come to light," he added, referring in part to the
understaffing and poor management that had gone on for years.
The COVID-19 disaster there showed that "management was not up to doing the job," he said.
The job entailed caring for residents with an average age of 85, according to the report, which said that some of management's decisions during the crisis "were utterly baffling from an infection-control perspective, and were inconsistent with the Home's mission to treat its veterans with honor and dignity."
With the unveiling of the report, "everybody gets to see what we had to deal with, working with that management," said Joe Ramirez, vice president of Local 888's Holyoke chapter.
"I have a sense of relief, because the truth is out there," he added. "We were there for our veterans. We wanted to do our best for them. We cared deeply."
"The state should have stepped in to do something sooner — before we had such a traumatic meltdown," said Erin Saykin, a Holyoke Local 888 steward. Instead, she said, the higher-ups seemed to side for years with the home's management, which had created an atmosphere of "constant bullying and retaliation."
And the staff had to contend as well with the constant understaffing that went on. Forced overtime went along with it. This could mean having to work four, or even eight hours past their expected and planned-for shift's ending.
Local 888 members had raised alarm bells about staffing going back to 2015, she said. "It would have helped if they at least treated us with respect," Saykin added.
The state's health and human services agency, which oversees the facility, said that 98 veterans died during the outbreak there, with 76 of those testing positive for the coronavirus. An additional 84 veterans and more than 80 staff tested positive.
The independent report, The COVID-19 Outbreak at the Soldiers' Home in Holyoke, shows how the recipe for failure was already baked into the chaotic situation at the Holyoke Soldiers' Home, with its neglectful and authoritarian leadership. When the COVID-19 crisis hit, there was failure right from the first case.
The first big mistake, the report said, was the "failure to promptly isolate patients suspected of COVID-19 (by) using the rooms set aside for isolation." A man the report refers to as "Veteran 1" had been "showing symptoms for weeks" of COVID-19, and had tested negative for other common respiratory conditions. The Holyoke Home had, in fact, set up proper "isolation rooms."
The report continued: "by any reasonable measure, Veteran 1 represented a suspected case. But the Soldiers' Home did nothing to isolate Veteran 1 at the time of his test (March 17): He remained on the dementia unit, living in a room with three roommates, spending time in a common room, and wandering the unit. Only when his result came back positive four days later did the staff move his roommates out and make efforts (largely unsuccessful) to keep Veteran 1 in his room."
All of this goes against the state and federal Centers for Disease Control and Prevention requirements in place at that time.
The report said that understaffing was no excuse for a failure to act: "If in a long-term care facility with a capacity for 248 veterans, there were a staff shortage that made it impossible to comply with public health guidance and isolate one veteran, this would have been the time for Mr. Walsh and his team to sound the alarm and seek more staff. They did not do so until much later."
The report said that, on March 21, now-fired superintendent Bennett Walsh emailed his superior, less than two hours after the first coronavirus positive test. The email said that "we have isolated said veteran and quarantined the unit." However, this Veteran 1 had not been isolated while waiting to get the test results, which took days. In the meantime, he had continued to mingle with the other elderly, vulnerable residents.
Beyond that, he was never properly isolated as per CDC or infectious disease requirements, said Ramirez, vice president of Local 888's Holyoke chapter. "You couldn't even close the door as you should." And the three veterans that had shared the room with him were not properly isolated either, when they were moved.
Walsh thus failed to sound the alarm about what would become an infamous coronavirus outbreak. The match had been lit. It was time to put out the fire before it got going. Walsh dithered.
Management did not seem to have learned from the outbreak at Life Care Center Kirkland, Wash., reported at the end of February. More than 35 deaths there were ultimately tied to COVID-19, Washington officials said.
While U.S. nursing homes have been hard hit by the coronavirus, the Soldiers' Home remains one of the worst cases in the nation. The situation has stabilized now that there are fewer patients and new staff, and after a major assist from National Guard members, to handle the high number of infected patients.
Management's failure at the Holyoke Home only went on from Veteran 1.
Another key moment was when management ordered that two dementia wards, one with suspected or known infections, be combined. Not to mention that workers were made to cycle between wards with infections, and other wards that were not.
Walsh "had plenty of opportunity to ring the alarm bell," and he never took advantage of them," said Saykin. "Management was completely negligent. Shame on them."
Saykin also contracted COVID-19, and became seriously ill with respiratory problems. The same day that Veteran 1 died, Ramirez came down with COVID-19. Both Local 888 leaders have since recovered and are back at work.
As nursing assistants, Ablordeppey, Ramirez and Saykin are all frontline workers.
Walsh has been ousted in disgrace. His superior, Francisco Urena, the state's secretary of veterans' services, has resigned. The Soldiers' Home assistant director of nursing, Celeste Surreira; director of nursing, Vanessa Lauziere; and medical director David Clinton have resigned or been fired.
For more on the Holyoke Soldiers' Home disaster, see //www.seiu888.org/2020/04/17/chronology-of-a-crisis-at-the-holyoke-soldiers-home/.