On Monday, July 20, SEIU and other union members rallied for essential front-line workers and demanded economic justice to protect Black workers as part of a national day action in 20 cities. We met on the front steps of the State House calling for passage of the HEROES Act by the U.S. Senate to protect those who have been hardest hit by COVID-19. Workers also called for action on racial justice legislation pending at the State House.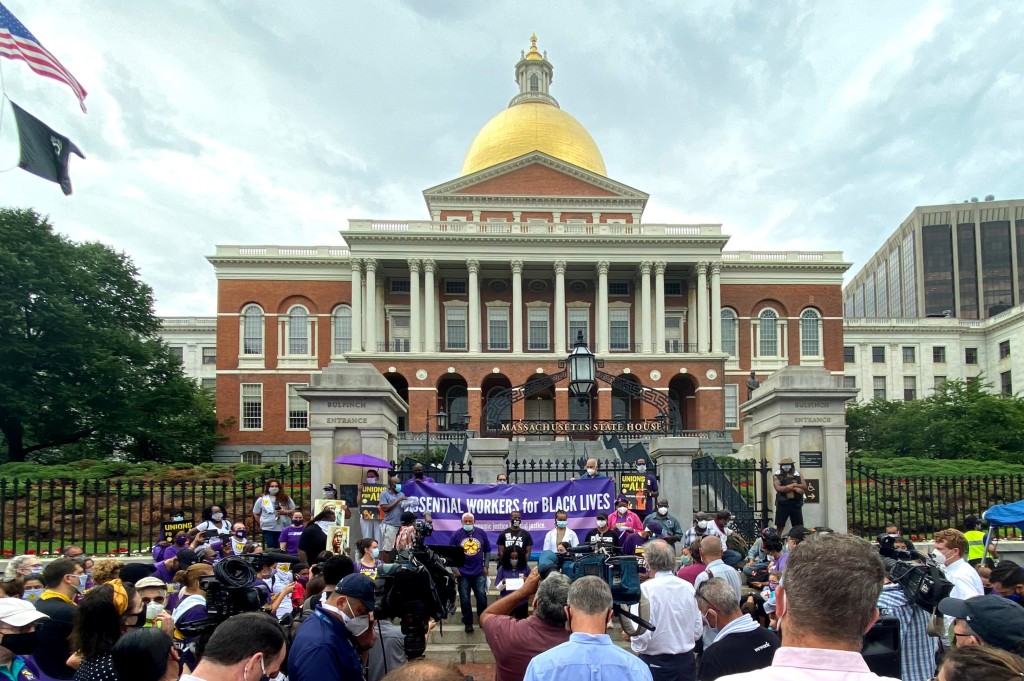 Link to the rally video is here. View rally photos here. #StrikeForBlackLives
The event was organized by SEIU Local Unions in Massachusetts, including 1199SEIU who represent over 70,000 healthcare and homecare workers; SEIU Local 509, which represents 20,000 human service workers and educators; 32BJ SEIU, which represents 20,000 building service workers in Massachusetts and Rhode Island; SEIU Local 888, which unites more than 8,500 public service workers; and the Committee of Interns and Residents SEIU, which unites and empower resident physicians to have a stronger voice within their hospitals.