[caption id="attachment_10307" align="alignnone" width="200"]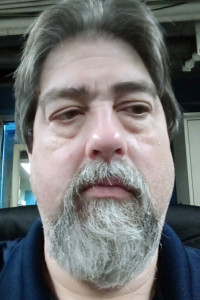 RUSSELL[/caption]
The Haverhill Public Schools had been cutting back on custodians for 20 years. But when management came looking to get more out of the remaining workers, chapter leaders and Local 888 staff said it was time for a talk.
"We said that, in order for us to make it work, you have to hire more custodians," said chapter president Eric Russell. The result is a new agreement on the issue, in which the district is hiring 10 additional custodians to deal with the pandemic.
"Management definitely understood the situation, even though they didn't like it. They had to give us more staff," said Russell. The school district currently employs 51 custodians, with about 10 of them part-timers.
"They want us to go through and clean the bathrooms every hour," he said, describing the heightened cleaning. That's compared to having the bathrooms cleaned once a day, usually after hours. The work includes emptying the bathroom trash, cleaning up anything that's been disposed of improperly and disinfecting key areas such as the sinks and toilets.
The goal is to prevent the spread of the coronavirus and make students and staff feel safe. The new work also includes disinfecting heavily used surfaces in the buildings, such as door knobs and light switches and the water coolers. Students bring in their own cups.
Haverhill has 17 buildings and about 8,063 students. Therefore, not all the buildings, including Russell's, will have another custodian.
The school district has many students who are learning remotely. Most are going to school on a hybrid model, meaning they are only in the school two days a week, with students broken up into two cohorts.