[caption id="attachment_10310" align="alignnone" width="200"]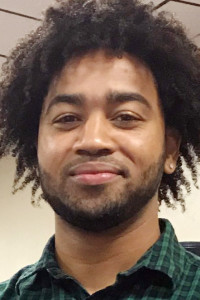 NASCIMENTO[/caption]
The Local 888 Convention, set for Oct. 24, will shine a spotlight on the local's new secretary-treasurer, Kevin Nascimento. He took office recently after being nominated by President Brenda Rodrigues and approved by the executive board, which he was a member of.
"Kevin has truly stepped up in the role of an officer for SEIU 888," said Rodrigues. "He attended the 2020 SEIU convention as a delegate and is preparing the financial report for our convention."
Beyond that, she said, "Kevin is a leader who understands adversity in the workplace."
In fact, his LinkedIn page describes himself as an information professional advocating for workers' rights and fair play. He said that the latter applies both to his service as a soccer referee and to unions. "It's important that workers feel they are treated fairly."
Nascimento is treasurer of his Local 888 chapter for the Brockton Public Library. As part of that, he said, people call him up about chapter funds. "At Christmastime, they know who to call," he joked. Social events are part of what chapter funds can be used for.
He started out in 2006, when just a high-schooler, putting books back on the shelves as a library page. Since then, he said, "I've learned about how important unions are and how important it is to talk with your co-workers about workplace grievances."
He is committed, as a librarian to opposing censorship and advocating for average people's right to information. This includes support for net neutrality, the principle that Internet service providers treat all online data equally, a policy the Trump administration opposes.
Nascimento has worked his way up to the position of reference librarian for fiction. He provides advice for readers using both his own knowledge and the latest software. In the COVID-19 world, he organizes online book clubs.
He has earned a bachelor's degree from Bridgewater State University. Now, Nascimento is working toward getting a master's degree online in library and information science with the University of South Carolina.