[caption id="attachment_10313" align="alignnone" width="200"]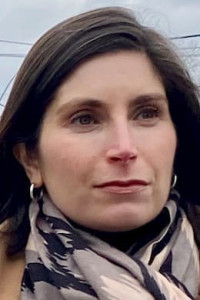 MERMELL[/caption]
The SEIU Massachusetts State Council has followed Local 888 in endorsing Question 2, or Ranked Choice Voting. The "Yes on 2" Campaign says that approving the measure on the November ballot would strengthen our democracy, because more elected leaders will better represent the will of the people.
If the state already had such a measure, it likely would have been the deciding factor in the Massachusetts Fourth Congressional District.
Pro-labor candidate Jesse Mermell, former communications director for Massachusetts Gov. Deval Patrick, was supported by Local 888 and many other unions in the recent Democratic primary.
But the pro-labor vote was split between several candidates, and ex-Republican Jake Auchincloss won with only 22.4 percent of the vote, or 34,971 votes. Mermell got 21.1 percent, or 32,938 votes.
With Ranked Choice Voting (RCV), voters — if they chose — could rank their choices of candidates. In this scenario, those who cast No. 1 votes for the least-popular candidate would see their No. 2 votes doled out to the remaining candidates. This process would continue to narrow the field until one candidate received an actual majority of the vote.
RCV helps to keep third-party candidates or those with similar views in a primary from becoming spoilers, who pull votes from a potential winner, such as Mermell. The former Brookline Select Board member said she is now the poster child for why RCV should become law.
For more on RCV and the election:
See //www.seiu888.org/2020/01/07/voter-choice-set-for-ballot/ in The Spark.
Voter Choice Massachusetts is leading the charge for Ranked Choice Voting, see https://www.yeson2rcv.com/about/.
Local 888 is organizing a forum with candidate for U.S. Congress Jake Auchincloss on Wed., Oct. 21 from 5:30 to 7 p.m. on Zoom. See www.seiu888.org for updates.