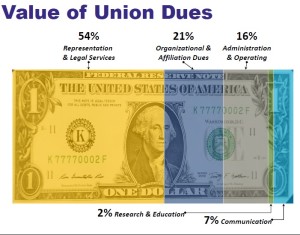 [caption id="attachment_10310" align="alignnone" width="200"]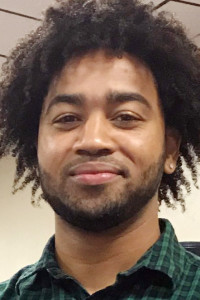 NASCIMENTO[/caption]
"As this bizarre year ends, Local 888 will keep a focused eye on our assets and closely monitor our profits or losses," said the local's new secretary-treasurer, Kevin Nascimento. He said that work of drawing up next year's budget "is being approached from a conservative standpoint" with an eye toward "financial sustainability."
Some of the financial challenges facing Local 888 "can be directly attributed to COVID-19," he said. "For example, with schools being out, our dues revenue took a hit. Things are rebounding and schools are opening back up. We will be watching closely to see how our finances develop for the remainder of the year."
The new secretary-treasurer took office recently after being nominated by President Brenda Rodrigues and approved by the executive board, which he was a member of. Nascimento presented the.financial report at Local 888's 2020 Convention. Nascimento has been treasurer of his Local 888 chapter for the Brockton Public Library. He started out working for Brockton in 2006, when just a high-schooler, putting books back on the shelves as a library page.
He noted that union dues amount to 1.6 percent of a member's base salary. Such forms of compensation like overtime, shift differentials, longevity or bonuses are excluded.
Local 888 will be using about half of its budget, 54 cents on the dollar, for representation and legal services. This may include contract negotiations, legal work and arbitration fees.
The union will also be spending about 21 cents on the dollar for organization and affiliation dues. The most important one of these is being part of the Service Employees International Union.
About 16 cents on the dollar goes to cover administration and operating expenses. That's the basics for Local 888: staff, office space and information technology.
The remainder of Local 888's budget goes to member communications, research and educational activities.
"Growing revenue is a surefire way" to move off the cost-cutting trend Local 888 is currently on, he concluded.
In 2019, Local 888 spent about $5.2 million. This left a small surplus of almost $50,000. That has turned into a big plus in 2020 — when the COVID-19 crisis hit.
Due to the pandemic, Local 888's revenues have dropped somewhat, but leaders and staff have worked to cut spending as well.
For a rough breakdown on "My Union Dues at Work," see //www.seiu888.org/888members/uniondues/.