[caption id="attachment_10190" align="alignnone" width="222"]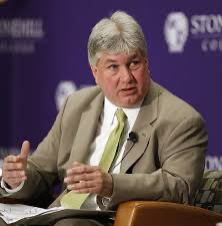 MIKE BRADY: Is a former Local 888 member.[/caption]
In the run-up to the 2020 election, Local 888 asked state lawmakers to sign a "Pledge for Working Families.":
"I pledge to support workers' rights to collectively bargain, I will use the power of my office to uplift working families, including Local 888 members, as well as people who are not. I also pledge to recruit my colleagues, friends, and family to do the same so that we can reclaim our democracy and build an economy that works for us all!"
A number of them were on hand to officially take the pledge at Local 888's Convention 2020. Among those signing the pledge were Rep.-Elect Erika Uyterhoeven (27th Middlesex), who Local 888 backed in her Democratic primary race.
State lawmakers who signed onto the pledge are:
Emmanuel Dockter (5th Plymouth)
Jerry Parisella, (6th Essex)
Michelle Du Bois (10th Plymouth)
Mike Connolly (26th Middlesex)
Paul Donato (35th Middlesex)
Joseph McGonagle (28th Middlesex)
Christine Barber (34th Middlesex)
Joan Meschino (3rd Plymouth)
Tram Nguyen (18th Essex)
Natalie Higgins (4th Worcester)
Mike Brady (2nd Plymouth and Bristol)
Paul Feeney (Bristol and Norfolk)
Nick Collins (4th Suffolk)
Jamie Eldridge (Middlesex and Worcester District.)
Becca Rausch (Norfolk, Bristol, Middlesex)
In addition, Plymouth County Commissioner Greg Hanley signed the pledge.