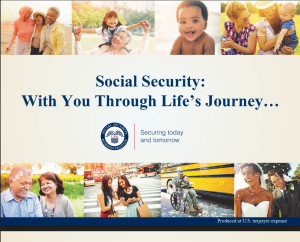 In a pandemic triumph, about 200 members attended the Social Security 101 workshops this month on Zoom.
"I was really excited about how many people attended," said Teresa Riordan, an organizer of the event. "This showed that a lot of people are looking to retire, but don't know how to go about doing it — especially given the complicated details surrounding Social Security."
She said that most attendees stayed on past the presentation for the question-and-answer session, which pushed the online events out to a remarkable two hours. Local 888's hosting of the event fits in with its new strategic plan, which calls for providing more programs and services to members beyond their labor contracts.
The union's new chapter — SEIU Local 888 Union Forever — sponsored the event. If you are retired or about to retire, the Union Forever chapter invites you to become a member.
In addition, becoming a Union Forever member is a good way to get involved with advocating for retirement legislation that helps seniors.
For example, federal, state and local government workers could be affected by the Windfall Elimination Provision regarding Social Security. In general, these rules can apply if you are eligible for a monthly pension based on work where you didn't pay Social Security taxes. The pension can result in a reduction in your Social Security benefits.
The event covered the basics on Social Security — including questions of when a person born in a certain year can collect 100 percent of benefits, or "full retirement age." The presentation also looked at early retirement, at age 62, and estimating potential benefits. This would include the extra boost gained by retiring at age 70.
At this time, the cost to join the Local 888 retiree chapter is $40 annually. For an application form, click this link. For more info, contact Lidia Calvo at lcalvo@seiu888.org.
In addition, Local 888 has begun offering a BCBS Dental Insurance Plan for members of the retiree chapter. For more info, email Linda Deluca at ldeluca.funds@seiu888.org.
For more information on Social Security and Medicare, see the workshop slides at //www.seiu888.org/2020/12/02/social-security-101-turns-out-250/.