[caption id="attachment_10661" align="alignnone" width="200"]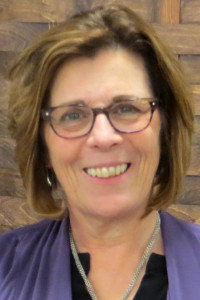 BRENDA RODRIGUES[/caption]
The union's 2021 election was at the top of everybody's mind at the Local 888 Executive Board meeting this month — as its members made plans and President Brenda Rodrigues officially announced that she would not be a candidate for re-election.
The union has made "incredible strides in the past few years, providing greater accountability and overcoming major obstacles," said Rodrigues, 67. "After working hard for some 52 years, it's time for me to give some time to my family."
Since the 2018 vote, Local 888 has weathered the setbacks posed by the U.S. Supreme Court's anti-union Janus case, persevered during the hardships of the COVID-19 pandemic, and moved forward by rallying the membership and organizing the not-yet organized.
This January, Local 888 members voted overwhelmingly to approve revisions of the bylaws — aimed at increasing participation, promoting greater union democracy and strengthening members' rights to a fair work environment. One change included the creation of a chapter for Local 888 retirees. Susan Winning is now the new chapter's executive board member.
At its December meeting, the board approved four impartial Local 888 members to serve on the Election Committee overseeing the 2021 Officer and Executive Board election. They are:
James Harrington, Lottery Commission
Kathleen Porrazzo, Quincy Housing Authority Professionals
William Bonnetti, Town of Yarmouth, Unit A
Marcelina Johnson, Boston Centers for Youth & Families
The board also adopted an updated "General Election Policies and Procedures" to guide the group's work.
The last election, in February 2018, featured a competitive race that brought in new officers as part of the Leadership for Changing Times slate, which included Rodrigues as president along with Local 888 trustees and board members.
When she was elected, Rodrigues said that "SEIU Local 888 needs new leadership who will be more aggressive in defending our contracts, more responsive to our members and willing to provide staff with the resources they need to accomplish our goals."
In an interview with The Spark at the time, she urged unity, saying that "Members can help their union by building stronger relationships with their co-workers, and backing each other up on the job." For the full report, see: https://files.seiu888.org/files/2013/05/march-2018-spark-3.pdf.