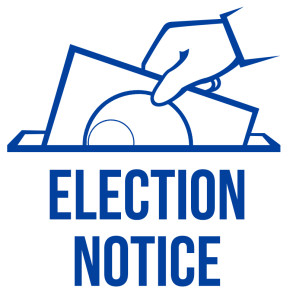 Preparations for the 2021 SEIU Local 888 election of officers, trustees and board members are well underway. Members who submit 50 qualifying signatures and are certified as candidates by the Election Committee will have campaign statements included in a future Special Election Edition of The Spark.
"The election gives members the opportunity to set the direction of Local 888 for the next three years," said current President Brenda Rodrigues, who is retiring. "The run-up to voting is also a time to discuss the challenges facing the union, live out our democratic principles — and ultimately unite to move forward as a union."
Now, the 2021 race is on. For the full rundown, see //www.seiu888.org/elections/. The elected positions, which are all at-large: president, secretary-treasurer, recording secretary in addition to 18 executive board members and three trustees. Nomination petitions are due by Feb. 5 at 5 p.m.
Some of the challenges that the union has faced since Rodrigues and the Leadership for Changing Times slate were elected three years ago include:
The U.S. Supreme Court's anti-union Janus decisions.
The personal hardships and technical challenges of the COVID-19 pandemic.
Members' desires to promote union democracy and greater participation. This then led to amended bylaws and the creation of a chapter for retirees, whose members are  eligible to vote in Local 888's Election 2021.
"Ultimately, the union's democratic process is what makes us stronger," said Rodrigues. "I urge all members to learn about the candidates' positions — and to vote."
Nomination petitions are available at the union hall or by signing into the member portal at www.seiu888.org. Both paper nominations, at https://tinyurl.com/Nomination-petitions, and electronic, at https://tinyurl.com/electronic-nomination-petition, are available. Candidates must be members in good standing.
Nominating petitions must be turned in by 5 p.m. on Feb. 5. Also due that day are any candidate statements, which are limited to 150 words. Send or deliver to: Election Committee, SEIU Local 888, 25 Braintree Hill Office Park, Suite No. 306, Braintree, MA 02184.
As now allowed by the bylaws, an independent election vendor will send voting credentials for electronic balloting on March 13. Voting will conclude April 3.