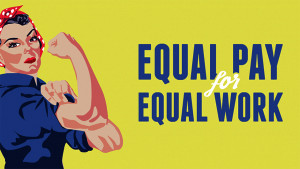 Local 888's chapter president for the Somerville E911 dispatchers took their case to the City Council — and got the funding members were looking for to pay for their new contract.
In an impassioned speech, Susan DeSousa said that, while it might seem that the dispatchers were getting "a significant pay increase," the issue at hand was equal pay for equal work. The contract "represents our city's intent to right a long overdue wrong," she added.
"An affirmative vote would reinforce an important objective: and that is to recognize us as equal," DeSousa said. She added that the contract recognizes "that regardless of who's doing the job, we should receive equal pay for equal work," she told the council.
She told The Spark that the package would increase total compensation by about 34 percent over the three-year contract. The plan is to bring her chapter's base pay up to that of the fire-alarm operators, who are all men. Of the E911 chapter's 14 members, 11 are women.
"Our membership has been dedicated to the residents of Somerville since our inception," said DeSousa. "We have been -- and continue to be -- an essential part of public safety."
The mayor supported the memorandum of agreement between Local 888 and the city; the council voted to accept the proposal. The agreement had been signed in November.
The needed $ 74,543 was funded by a state grant. The money covers the period from Jan. 17 to June 30, the remainder of the fiscal year. It covers salary increases of $54,658; differential pay increases of $8,421; longevity pay increase of $2,700 and $8,764 extra for holidays.