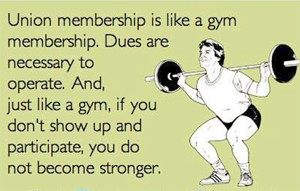 One of the big success stories for Local 888 during the pandemic has been initiating the use of Zoom to host union orientation programs for members, and especially new hires.
The monthly events are generally on the second Thursday of a month at 11 a.m. and 6 p.m. — with the next one set for Feb. 11. The one-hour orientations are open to all Local 888 workers; sign up online at www.seiu888.org/mwo.
More than 154 people have attended a Member Welcome Orientation since they were started last June. Contact Johannes Raatz at jraatz@seiu888.org to find out more details.
When people learn about the advantages of collective bargaining and "just cause" protections they are more likely to get involved in their union, said Local 888 President Brenda Rodrigues. "Member involvement makes the union strong."