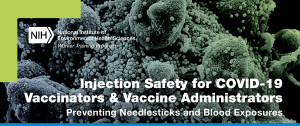 No one thing led to the severity of the COVID-19 outbreak at the Holyoke Soldiers' Home, which saw the deaths of at least 76 residents. Two related complaints raised by Local 888, even before the disaster, were the mismanagement of schedules and the excessive use of overtime.
Those are still key obstacles for bringing about the full transformation needed at the Holyoke Home that the new managers have started to tackle. At this point, Local 888 chapter leaders have been working with management to hire new staff and bring areas of the Holyoke Home that have not been operating back on line.
A special joint oversight committee of the Legislature recently heard testimony on staffing from the state's top official for the Executive Office of Health and Human Services, Marylou Sudders. She pointed to "the overuse of overtime" and workers' lack of "certainty" in scheduling as key problems under the former management.
With her testimony, Sudders echoed a 2019 Suffolk University report on staffing at the Holyoke Home that slammed "excessive overtime." Kwesi Ablordeppey, chapter president, said that, as of yet, staffing issues remain a problem. A good chunk of the facility's workforce is made up of people who are paid by the day or are from staffing agencies.
"We never had that" safety valve in the past, he said. However, Ablordeppey said, "the use of agency staffing amounts to the same thing as overusing overtime."
"We are using too much agency and per diem help — and it does amount to same thing as using too much overtime," added Joe Ramirez, chapter vice president.
When addressing the issue of "certainty" in scheduling, Ramirez said, there has been progress. He said that the administration under superintendent Bennett Walsh had refused to cooperate with Local 888 leaders on setting up permanent, fair schedules. "Now we have set schedules that work, for the most part, for everyone," he said.
Before the Holyoke outbreak, Local 888 had been calling for years for big changes at the long-term care facility. Ablordeppey said that the pay of Holyoke Home workers is not high enough — so it's no longer competitive.
For example, in August 2018, members wore buttons and circulated petitions protesting forced overtime and understaffing. Just before the pandemic hit, Local 888 had buttons printed and ready to go for a renewed campaign that called for maintaining the care of the state's veterans while improving conditions for workers.
Because of concerns about maintaining social distance as the coronavirus threat increased, chapter leaders canceled a scheduled members meeting set for March 11. Shortly thereafter, the Holyoke disaster began.
Now, Walsh, along with the former medical director, David Clinton have been arraigned on criminal neglect charges stemming from the Holyoke Homes deaths.
An independent investigation conducted for the governor had earlier laid out the multiple failures of the previous Holyoke Home administrators. The report said that "some of management's decisions during the crisis "were utterly baffling from an infection-control.