Boston Housing Trust Fund
In 2004, the City of Boston and SEIU Local 888 worked together to create the City of Boston-SEIU Local 888 Affordable Housing Trust Fund to help reduce the financial burden of maintaining residency within the City of Boston. The Housing Trust is operated as a collaborative effort between the City and Local 888. Eight trustees (four management and four union) are entrusted with oversight of the Trust.

Member must be part of one of the following departments:
Boston Center for Youth and Family
Boston Public Health Commission
Boston Public School (Administrative Guild and Planning & Engineering)
Clerks and Tech (Boston City Hall and Boston Police Department)
Department of Neighborhood Development
Elderly Commission
The Housing Trust provides eligible members with grants and loans to make housing more affordable for city employees. The program provides the following benefits:
Emergency Assistance Funds pay for a housing-related emergency when a member's household experiences an unexpected loss of income because of unemployment of a spouse/partner, illness, or death of a spouse/partner wage earner, or an unexpected home repair or unexpected housing related expense (i.e. unusually high heating bills). It is intended to address an event or catastrophe that is sudden, unexpected, and critical, such as a family crisis, acute illness, natural disaster or fire.  Eligible members who own a multi-family property may also be eligible due to a loss of rental income.
Fuel Assistance assists qualified, income eligible, members who reside in the City of Boston with the high cost of heating during the winter months. This benefit is on a first come, first served benefit open during the months of November-March of the current year, one per household.
Home Improvement Funds are designed to pay for housing-related home improvements. These are limited to: kitchen updates, bathroom updates, flooring, masonry, carpentry, painting, windows (repair or replace), electrical work, plumbing, siding, roofing, HVAC repair, replacement of boilers/furnaces/radiators, fencing, and tree removal.
Homeownership Benefit is designed to encourage qualified members who are first-time home buyers to purchase a residence within the City of Boston. Loans are to be used towards down payment, closing cost or to reduce the interest rate on the mortgage loan, or pay mortgage insurance premium as permitted by primary lender.
Rental Assistance Funds help qualified Members with the cost of maintaining residence within the City of Boston. The award is to be used to pay for first, last, and security deposit when renting a new apartment as well as moving expenses and/or outstanding utility bills.
Good News! City of Boston-SEIU 888 Housing Trust Fund is offering fuel assistance to qualified members with a yearly income of less than or equal to $58,625 for the 2022-2023 winter season beginning October 7, 2022 through March 31, 2023.  This program is available to the first 100 completed applications and is on a first-come, first-serve basis.
TO APPLY LOGIN TO MEMBER PORTAL
Save time and money with the Member PortalLocal 888 has developed a secure online "Member Portal" that allows members to access their union contract, membership card, and get chapter updates and newsletters. Using the portal saves you time and increases Local 888's administrative efficiency. Members also gain access to members-only benefits such as SEIU Member Benefits, the union's Housing Trust, scholarship program, our supplemental Dental & Vision plans and other benefits.
What's the Member Portal?
A web-based membership database where you can securely:
Access an electronic membership application form
Update your contact information
Print your membership card
Print your contract and/or other chapter specific documents
Read Local 888's Executive Board minutes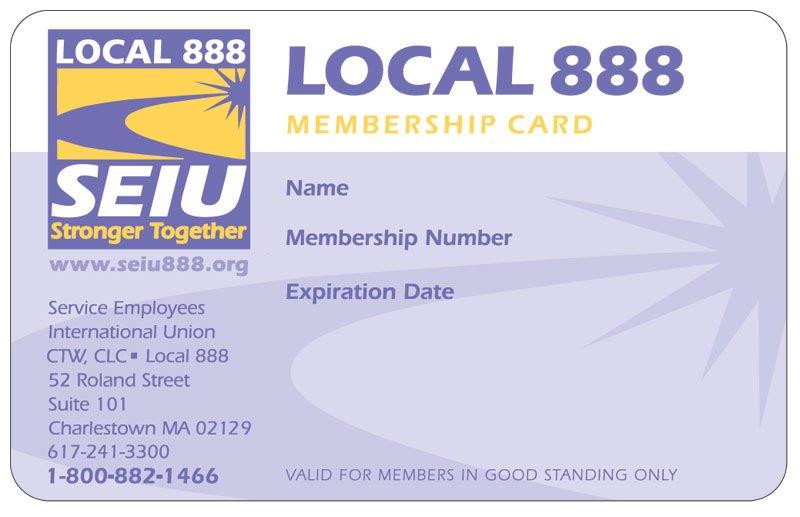 Request Access to the Member Portal: Request your username and password at www.seiu888.org/mp-access
Access Local 888 Member Portal: Access your new Member Portal at www.seiu888.org/mp