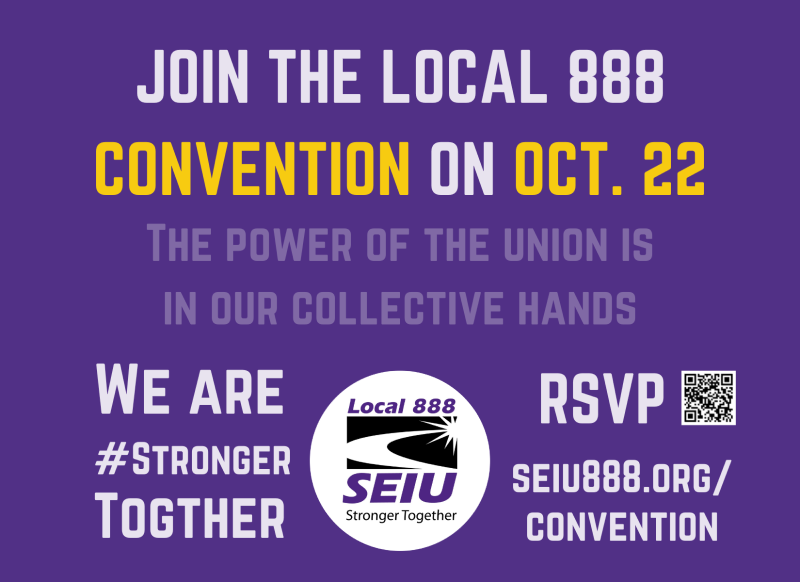 Join fellow Local 888 members for our biannual convention Saturday, October 22 and take part in our democratic union tradition.
Time: 10:00 AM-2:00 PM
Location: 30 Braintree Hill Office Park
The purpose of this Convention is:
To discuss and ratify major programs, changes and plans of the Local Union
For leadership development
To connect Chapter leaders to the whole Union
Vote to propose amendments to the bylaws
The biannual convention is a key part of our union democracy, and all members are encouraged to attend. Conventions, or membership meetings, bring us together to reaffirm our union principles and chart a course for the future as we continue to fight for workers' rights and dignity.
Childcare will be provided on site for any member who needs it in order to attend. The convention will be streamed over Facebook as well, so don't worry if you can't make it to the union hall! As per our bylaws, in-person attendance is required to vote on resolutions and amendments.
Stay tuned to see what votes, speakers, and conversations we'll have at the convention.
Register down here:
Questions? email myunion@seiu888.org