 City of Boston Office Hours Office hours to meet with your union representative for the City of Boston are held every other Thursday from 11:30AM to 2:00PM at Boston City Hall, Room 624A.  The next scheduled date: Thursday July 24th.
Office hours for the Boston Police Department are on the third Tuesday of the month in the 3rd floor hearing room. The next scheduled date is Tuesday, July 15th from 2:30AM to 4:00PM. Any questions, please contact Field Representative Mari Cooney at 617-410-8880 or 617-241-3365.
Women's Committee/Latino Caucus Joint Potluck When: Wednesday, July 16, 6PM Where: Local 888 Union Hall, 52 Roland Street, Boston.
COPA Committee Meetings Local 888's COPA committee met in Worcester on June 24 to consider endorsements of a number of candidates running in state elections. The next COPA meetings are: Central MA COPA Caucus - candidate interviews Wed, July 16, 6:30PM–7:30PM Where: Local 888 Central MA Office, 330 Southwest Cutoff, Worcester, MA July COPA Committee meeting Thu, July 17, 6:30PM–7:30PM Local 888 Union Hall
Read about Local 888 endorsed candidates here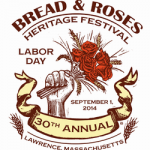 Lawrence Bread & Rose Heritage festival When: Labor Day, September 1, noon-5PM Where: Lawrence Common, Lawrence, MA
Local 888 staffer Christina Villafranca will be coordinating our union's participation in events at the Bread & Roses festival. Local 888 will have a tent with info about unions and the labor movement. To get involved or learn more about it, contact Christina at 617 398-0254 or cvillafranca@seiu888.org