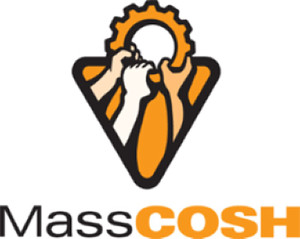 The Massachusetts Coalition for Occupational Safety and Health, which includes Local 888, has given flunking grades to the governor's plan to reopen the state's economy, saying that it fails to truly protect workers and the public.
The situation, as outlined by MassCOSH, is that "thousands of essential workers in Massachusetts have become ill and even died as a result of their exposure" to the virus that causes COVID-19. This has made for "an unprecedented worker health and safety crisis (For the full MassCOSH report card on Baker's plan, see https://tinyurl.com/888Baker).
"Due in particular to the Holyoke Soldiers' Home outbreak, Local 888 members have been hard hit by the coronavirus," said union President Brenda Rodrigues. "All workers should have access to appropriate personal protective equipment, something that management there failed to provide for caregivers — and, initially, even fought against," said Rodrigues.
MassCOSH said President Trump's Occupational Safety and Health Administration has been "missing in action." Therefore, the coalition said, "the state must allocate the resources needed to build capacity to conduct worksite investigations, enforcement, data analysis and technical assistance to employers."
The coalition used four categories to size up Baker's plan:
Worker Health and Safety Standards: Grade: D.
Enforcement of Health and Safety Standards: Grade: F
Protection of Workers Rights: Grade: F
Testing and Tracing Grade: D
Part of the problem, MassCOSH said, stems from the makeup of Baker's Reopening Advisory Board — which failed to include "frontline workers, unions and those with occupational health and safety expertise."
The coalition said that, "the failure of this plan isn't that it is opening up the economy too fast or too slow -- its failure lies in the plan's inability to adequately protect workers and the public from COVID-19."
During the pandemic, MassCOSH said, "Massachusetts workers have been left largely to fend for themselves, relying on collective actions, media attention, individual legal advice and in some cases, local boards of health, to force their employers to provide safe workplace conditions."
The coalition said the Baker administration "has profoundly failed workers that have been working for the last two months and is now, with this plan, failing to robustly protect everyone who's going back to work."
The coalition adds that "the actual penalties to employers who don't follow standards are minimal and are only issued after verbal and written 'redirection' is ignored."
MassCOSH has released a "COVID-19 Tool Kit for Essential Workers: Health and Safety Protections and How to Make Them Happen" (Click here to view.) It includes sections particularly of interest for Local 888 members:
For a report on Workers' Memorial Day, see //www.seiu888.org/2020/05/25/frontline-essential-workers-honored-by-labor/ or https://www.facebook.com/SEIULocal888 on Facebook.