[caption id="attachment_9723" align="alignnone" width="200"]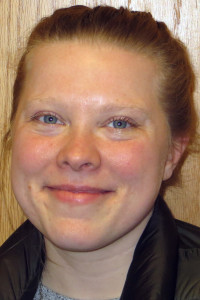 SHAYLIN HOGAN[/caption]
Local's 888's second annual Higher Education Labor Summit threw a spotlight on the struggle for dignity along with health and safety in the COVID-19 workplace — and the importance of the anti-racist demonstrations sweeping the country.
"We need to build and strengthen our union," Shaylin Hogan told a Zoom audience of 35. Beyond that, she said, "we're living in a historic moment, with an unparalleled opportunity to change the world." Hogan is an Emerson College staffer and a Local 888 executive board member.
Higher education is one of Local 888's key industries. Workers from Emerson and the Massachusetts Institute of Technology along with Tufts, Boston, Brandeis and Suffolk universities attended the event. The coronavirus pandemic has shaken the world of higher education, leaving most staffers in higher ed working from home. Now many colleges are set to have students return to campus. Still, the threat of layoffs looms.
Plans for reopening colleges have been in flux. Meanwhile, debate is building over what workplaces should look like now to keep people safe in a pandemic. For example, Cambridge's MIT announced in June that fewer than 60 percent of undergraduates would be allowed to return to campus this fall. For those, in-person classes will likely end by Thanksgiving.
Boston University plans to reopen, with students getting the choice to learn online or in person. The school has, however, taken an adversarial position with its unions — and tended to shut them out of the process of dealing with health and safety in the COVID-19 workplace.
In response, Phyllis Payne said, the Local 888 librarians chapter there restarted a health and safety committee, insisting that management have the two members on it that is stipulated under the contract. "We asked that the HVAC system be inspected so that we can find out what modifications have to be made," she added.
Payne added that the university was setting up testing sites, but how effective they will be remains to be seen. Meanwhile, BU is looking to have some staircases go in only one direction, up or down, with the goal of social distancing.
Internal Local 888 organizer Joe Montagna said that labor contracts and National Labor Rights Board rules provide some leeway for unionized workers. This would apply to health and safety issues along with bargaining over possible layoffs or takebacks, such as an employer cutting retirement contributions.
One strategy for unions is referred to as a clawback — if something is given up, like retirement contributions, it would be given back when times are better.
Hogan, vice president of the Emerson College Local 888 chapter, said leaders were looking to work with management on health and safety. For example, the union president serves on the school's COVID-19 task force. One goal, Hogan said, is to be seen as helpful, by management, in resolving health and safety issues that members are concerned about.
The Massachusetts Coalition for Occupational Safety and Health, which includes Local 888, has released a "COVID-19 Tool Kit for Essential Workers: Health and Safety Protections and How to Make Them Happen" (Click here to view.) It includes sections particularly of interest for Local 888 members:
Custodians, janitors and cleaners.
Food service workers.
Healthcare workers in nursing homes.
For more on MassCOSH, see //www.seiu888.org/2020/05/27/health-coalition-flunks-bakers-reopening-plan/.