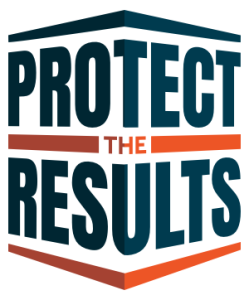 President Trump prematurely declared re-election victory — and, falsely, claimed that votes counted after Election Day were somehow invalid. Mailed-in ballots, for example, are routinely counted after Election Day.
In anticipation of this, the Service Employees International Union linked up with other groups in the Protect the Results coalition. In fact, Joe Biden has now been declared president-elect.
In a letter to Local 888 members, Rodrigues said "Every voter has a right to cast a ballot, every vote counts, and every ballot must be counted and respected, whether cast by a Democrat, a Republican or anyone else."
She added: "The labor movement must respond with nonviolent action to defend democracy, the Constitution and an orderly transfer of power that is one of the historic hallmarks of American democracy."
For more from Local 888's president, go to //www.seiu888.org/2020/11/04/all-members-urged-to-help-protect-the-results/. To find an event to Protect the Results, if Trump further undermines the 2020 election results, go to: https://protecttheresults.com/. For a statement from SEIU President Mary Kay Henry, see https://www.seiu.org/2020/11/seiu-president-mary-kay-henry-demands-every-vote-is-counted.