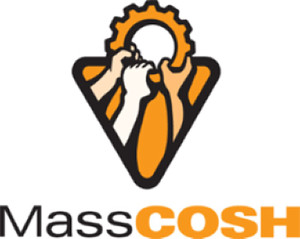 "OSHA Has Been AWOL," said the headline on The New York Times editorial recently. That's exactly the problem that a recent Local 888 "Know Your Rights" seminar (via Zoom) took on — with an eye toward giving members some of the tools they need to return to the workplace as Massachusetts gradually reopens.
"Your power is in the union to get management to clean up unsafe workplace conditions," said Nancy Lessin, an advisor for the National Coalition for Occupational Safety and Health. "And the union is your members — that's who has the power."
It's often advisable to start small, when mobilizing a given workplace, she said, and then build up to working on the bigger issues.
However, in the COVID-19 era, concern over health and safety issues has been heightened. And the virus could pose an imminent hazard requiring urgent action.
For its part, the federal Occupational Safety and Health Administration has failed to give employers clear rules to follow. Instead, it has pointed to general "guidelines" put out by the Centers for Disease Control and Prevention. There are no penalties if employers ignore the threat of the coronavirus.
Nonetheless, said Lessin, "OSHA complaints can be a piece of an overall strategy; you could consider filing OSHA complaints signed by many workers — like a petition."
The federal agency does have a catchall "General Duty Clause" — meaning that employers are generally required to have a workplace "free from recognized hazards that are causing or likely to cause death or serious physical harm to his employees." That would include workers' rights to bathroom and handwashing breaks and to personal protective equipment. The coronavirus has pushed the issue of on-the-job masks and sanitizing to the fore.
A Massachusetts law that went into effect last year makes federal Occupational Safety and Health Administration (OSHA) regulations the minimum standard for all municipal, public authority, higher education and state employees. For more info, see //www.seiu888.org/2019/02/01/law-spotlights-health-safety/.
Lessin used to be the director of the Massachusetts Coalition for Occupational Safety and Health, which Local 888 belongs to. For a YouTube video of her workshop, follow this link.
As reported by The Spark, MassCOSH has given Gov. Charlie Baker's plan for reopening the economy failing grades (//www.seiu888.org/2020/05/27/health-coalition-flunks-bakers-reopening-plan/).
MassCOSH has released a "COVID-19 Tool Kit for Essential Workers: Health and Safety Protections and How to Make Them Happen" (Click here to view.) It includes sections particularly of interest for Local 888 members such as custodians, childcare providers and restaurant and healthcare workers.